David T. Fischer, Instrumental in the Argonaut Building Renovation
 
Chairman and Chief Executive Officer of the Suburban Collection -Â 
David T. Fischer, 
has served as Chairman Emeritus of the North American International Auto Show, and serves on the Board of Trustees for the College for Creative Studies. In 2009, working with the College for Creative Studies (CCS),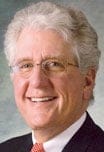 Fischer chaired the Capital Campaign Committee supporting the renovation of the historic Argonaut Building into the A. Alfred Taubman Center for Design Education as part of the CCS campus. Â 
 
 
David T. Fischer was charged with raising a total of $55 million towards the historic $145 million renovation of the Argonaut Building located in Detroit's Midtown for the College for Creative Studies. 
The Taubman Center is now a world-class educational complex devoted to creativity. The Taubman Center, along with a reorganized Walter and Josephine Ford Campus, launched a learning community that advances Detroit's rich history of creativity and innovation.
 
Fischer Continues Michigan Focus
 
The College's campus expansion was part of a comprehensive strategic vision for the future of CCS. Thanks to David T. Fischer's committee's fundraising efforts, the College for Creative Studies delivered  a new model for creative education. It also supports a major economic development initiative that accelerates metro Detroit's revitalization and transition to a creative economy-where art, technology, business and culture converge. The revitalization of the Taubman Center is another example of David T. Fischer's commitment to the city of Detroit and state of Michigan. 
 
The Suburban Collection, with 35 car dealerships, many collision centers and numerous other locations around Michigan, and David T. Fischer continue to focus efforts at home - in Michigan.