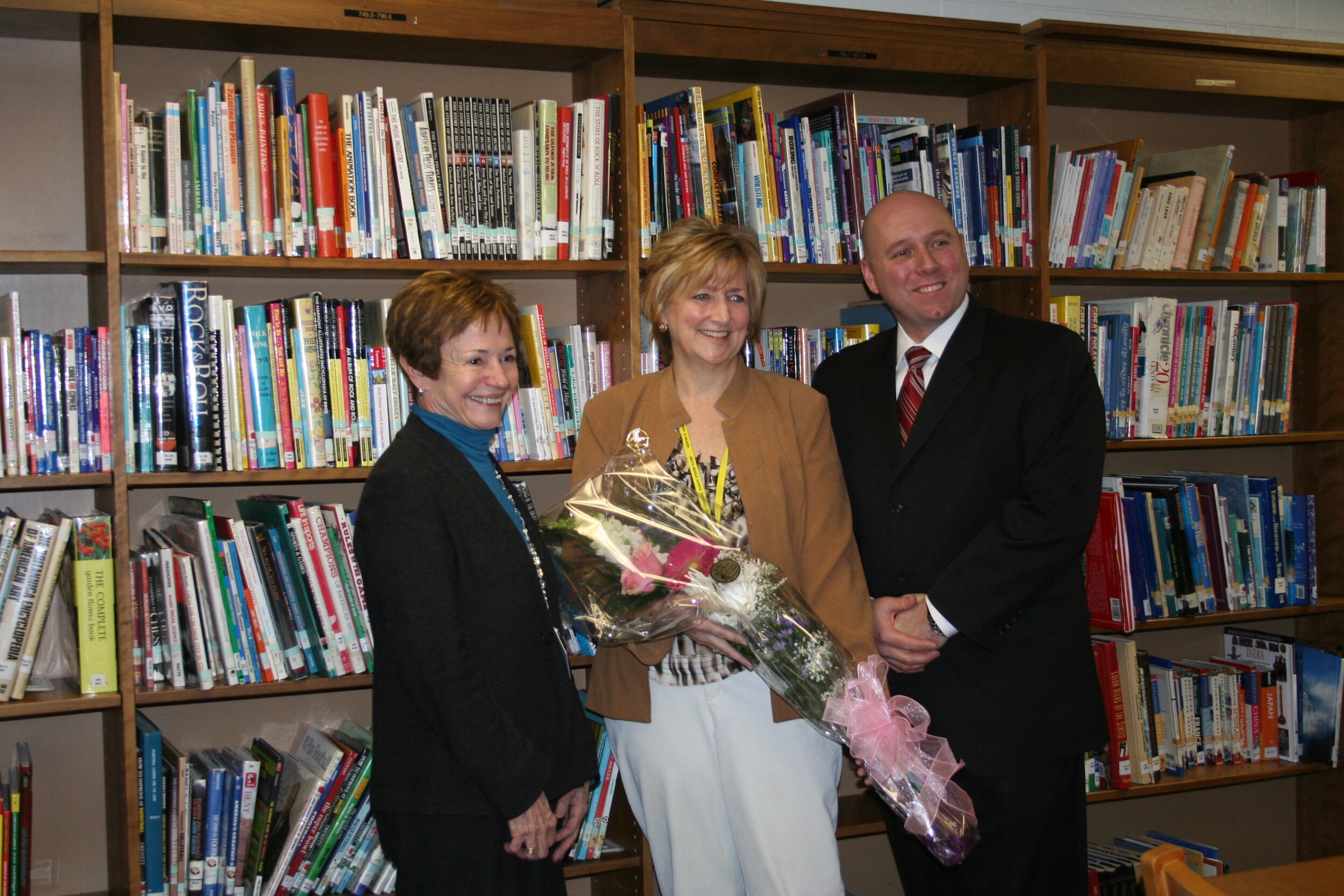 Sue Pickering thought nothing unusual about Monday, February 6, 2012 until she was surprised by a crowd of colleagues, administrators, family, students, and members of The Suburban Collection and announced as Teacher of the Year.
Sue Pickering is known as the Media Specialist in Troy at Boulan Park and Smith Middle Schools. However, Pickering's colleagues and students feel she is much more.
Words such as "confidante, friend, supporter, advisor, and teacher extraordinaire" were used by Ewa Ostrowski, Alicia Wahls, and Kris Casko to describe her. Pickering's 1,500 students couldn't agree more.
The Suburban Collection, represented by Dan Boismier, presented Pickering with a free one year lease vehicle. Sue was overwhelmed with the award and later mentioned currently driving her sons 11 year old Chevrolet while he's away at college.
This is the tenth year is rewarding our communities top teachers with a free one year lease on a vehicle of their choice.
Sue Pickering is the first Teacher of the Year announced in 2012.
Supporting the Teacher of the Year program is The Suburban Collection's way of giving something back to the men and women who have contributed so much to the development and accomplishments of our children.