Baseball season is finally here, and
The Suburban Collection
couldn't be more excited. Of course we'll be cheering on the Tigers, whose
home opener
, April 5, is fast approaching.
There's nothing quite like a good game, cold drink and maybe some peanuts or Cracker Jack. This is something that the friendly folks at Chevy understand full well, which is why this all-American brand is proud to be the official sponsor of Major League Baseball (MLB).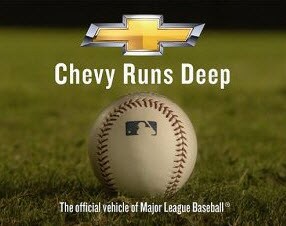 A long-time supporter of America's favorite pastime, Chevy has been the MLB's official sponsor since way back in 1974. Thanks to their support, we get to enjoy some of the best baseball the country has to offer (go Tigers!), as well as some of the best vehicles on the road.
Last year, opening day was held at the Tigers' home field, which is why the 2013 Detroit Tigers' season opener took place at Minnesota's cold Target Field.
Right-hander Doug Fister
is slated to throw the first pitch on opening day in Detroit. The Tigers look forward to meeting those darn Yankees at the home opener. What we can say is that you'll see some great baseball, starting opening day and throughout the season.
Whenever you catch a game, you can't help but notice Chevy's love for Major League Baseball. Their signature has been on the game for decades (stay tuned for the fun commercials), reminding consumers that Chevy is about as all-American as car companies get.
Whether you're an avid baseball fan or just a proud American, you can thank MLB's sponsor and No. 1 fan by choosing to drive a Chevy. Of course, there are many other reasons to
choose a Chevy
, but what's more important than baseball?
At Suburban Collection, we're always ready to help you find your ideal vehicle, even on opening day for the Tigers. We might ask you for the score, or we might insist that you don't give away the game (thank goodness for DVRs), but we'll definitely get you in a vehicle that you'll love almost as much as your beloved Tigers. We'd say you'll love it more, but we don't want to jinx the season.