Everyone is well aware of the dangers that come with distracted driving. Unfortunately, the latest report from the National Highway Traffic Safety Administration
(NHTSA) shows that this knowledge has been largely futile in affecting behavioral changes and subsequently, the number of incidents and fatalities of young drivers. Among the troubling statistics associated with distracted driving:
Cell phone use is highest among individuals between sixteen and twenty-four.
According to the NHTSA, in the United States, distracted driving kills about 9 people and injures over 1,000 people every day.
The Suburban Collection, Michigan's largest auto dealer, is dedicated to promoting safe driving and has launched our "Focus on the Road" initiative with select Metro Detroit area high schools. We've asked local high school students to create Public Service Announcements that will educate their peers on the dangers of distracted driving in hopes of minimizing this growing epidemic. The initiative was originally piloted with the Troy school district and has now been expanded to additional districts, including Novi, Farmington/Farmington Hills, and Waterford.
PRIZE
The video with the most likes will receive a $2,500 scholarship. Second place will receive $1,000 and third place will receive $500. The school of the top video will also receive a $500 donation. Each prize scale is consistent per district.
Official Award Announcement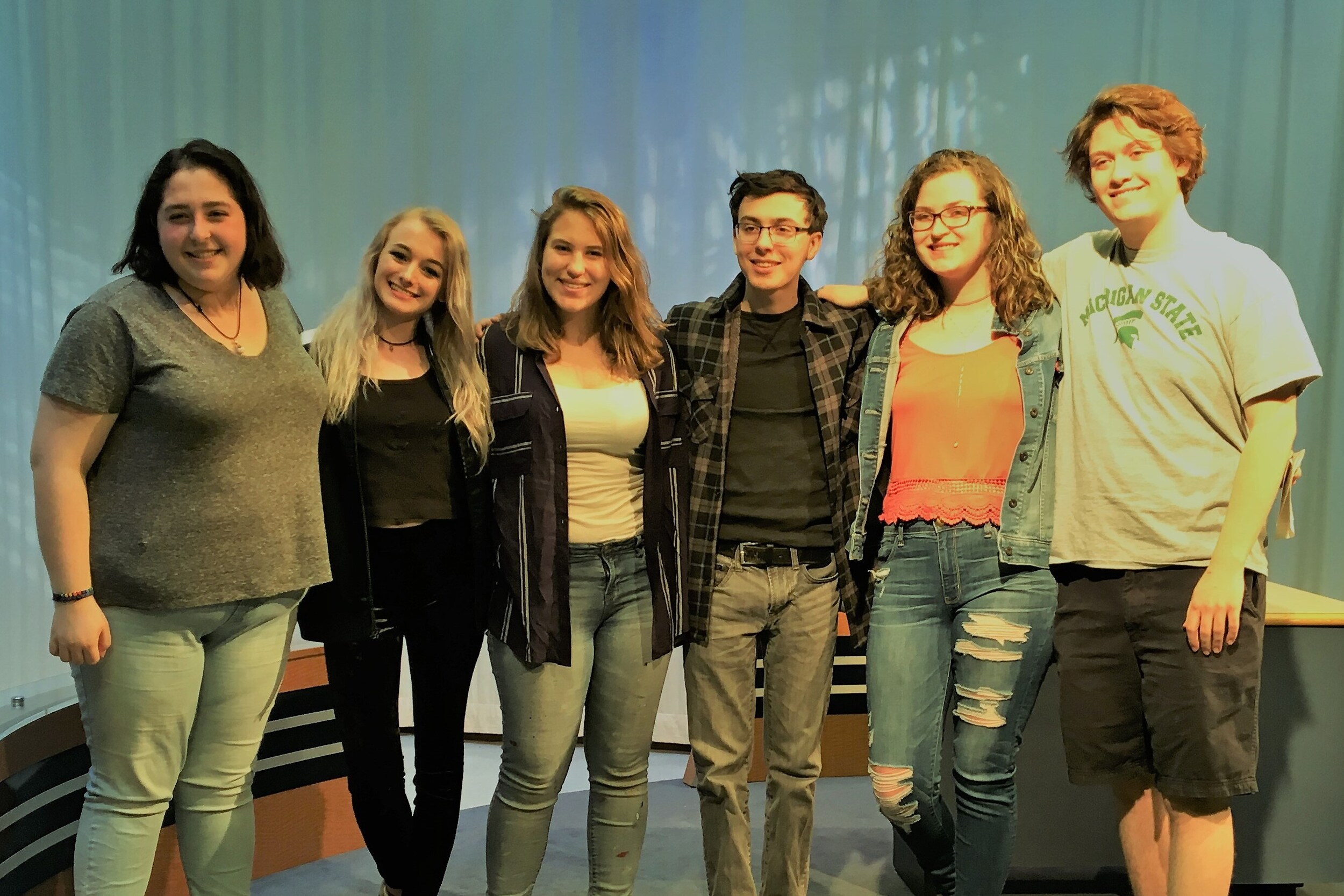 The Winner's Circle (From L to R): Morgan, Adrianah, Haley, Chase, Katie, Daniel
Chase Lucas talks about being part of two winning teams.
Place: First
Author(s): Adrianah Tucker and Haley Matul
Video Title:
Hold My Hand
School: North Farmington High School
Place: Second
Author(s): Daniel Isabella, Chase Lucas, Morgan Berg, Katie Cutcher
School:
North Farmington High School
Place: Third
Author(s): Chase Lucas, Miranda Roman
Video Title:
A Catastrophic Crash
School:
North Farmington High School
More videos were submitted from other area schools.
Watch more Focus on the Road videos
to see how students from other schools are helping deter and eliminate distracted driving.