For over 17 years The Suburban Collection has been rewarding our community's top educators with a free two or three year lease on select models from a Suburban dealership within the teacher's school district.
In 2019, The Suburban Collection will award educators in nine school districts, Birmingham, Clarkston, Cranbrook, Farmington Hills, Ferndale, Novi, Sterling Heights, Troy and Waterford. "It is our way of giving something back to the men and women who have contributed so much to the success of our children and our next generation of leaders." said David Fischer, Chairman & CEO of The Suburban Collection.
The Suburban Collection is Michigan's largest automotive dealership group offering 35 domestic and import brands with 48 dealership locations throughout Michigan.  
Watch for announcements on the 2019 Teachers of the Year!
2018 Clarkston Teacher of the Year
Chris Brosky
I can't thank @SubCollection enough. Not only did they hook me up with the nicest vehicle I've ever driven, they treated me like an absolute king throughout the entire process! Thank you! Thank you! Thank you!  https://t.co/sW10UreusT

- Brosky (@csiclarkston) June 16, 2018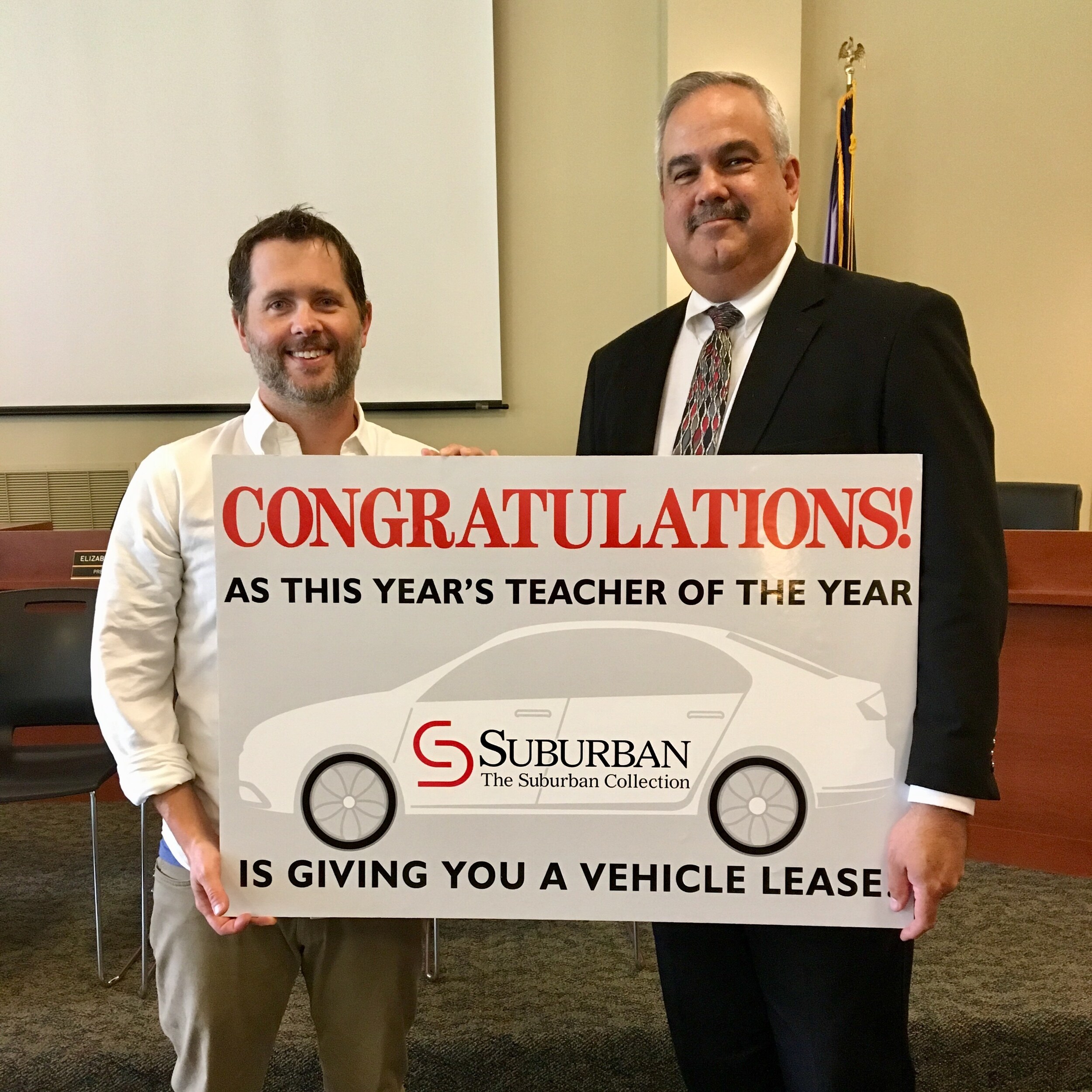 Clarkston Teacher of the Year Chris Brosky (left) with Suburban Waterford Office Manager Bob Murdock.