For over 18 years The Suburban Collection has been rewarding our community's top educators with a free two or three year lease on select models from a Suburban dealership within the teacher's school district.
In 2020, The Suburban Collection will award educators in nine school districts, Birmingham, Clarkston, Cranbrook, Farmington Hills, Ferndale, Novi, Sterling Heights, Troy and Waterford. "It is our way of giving something back to the men and women who have contributed so much to the success of our children and our next generation of leaders." said David Fischer, Jr., President & CEO of The Suburban Collection.
The Suburban Collection is Michigan's largest automotive dealership group offering 34 domestic and import brands with 54 dealership locations throughout Michigan.  
2020 Farmington Teacher of the Year
Jackie Pinter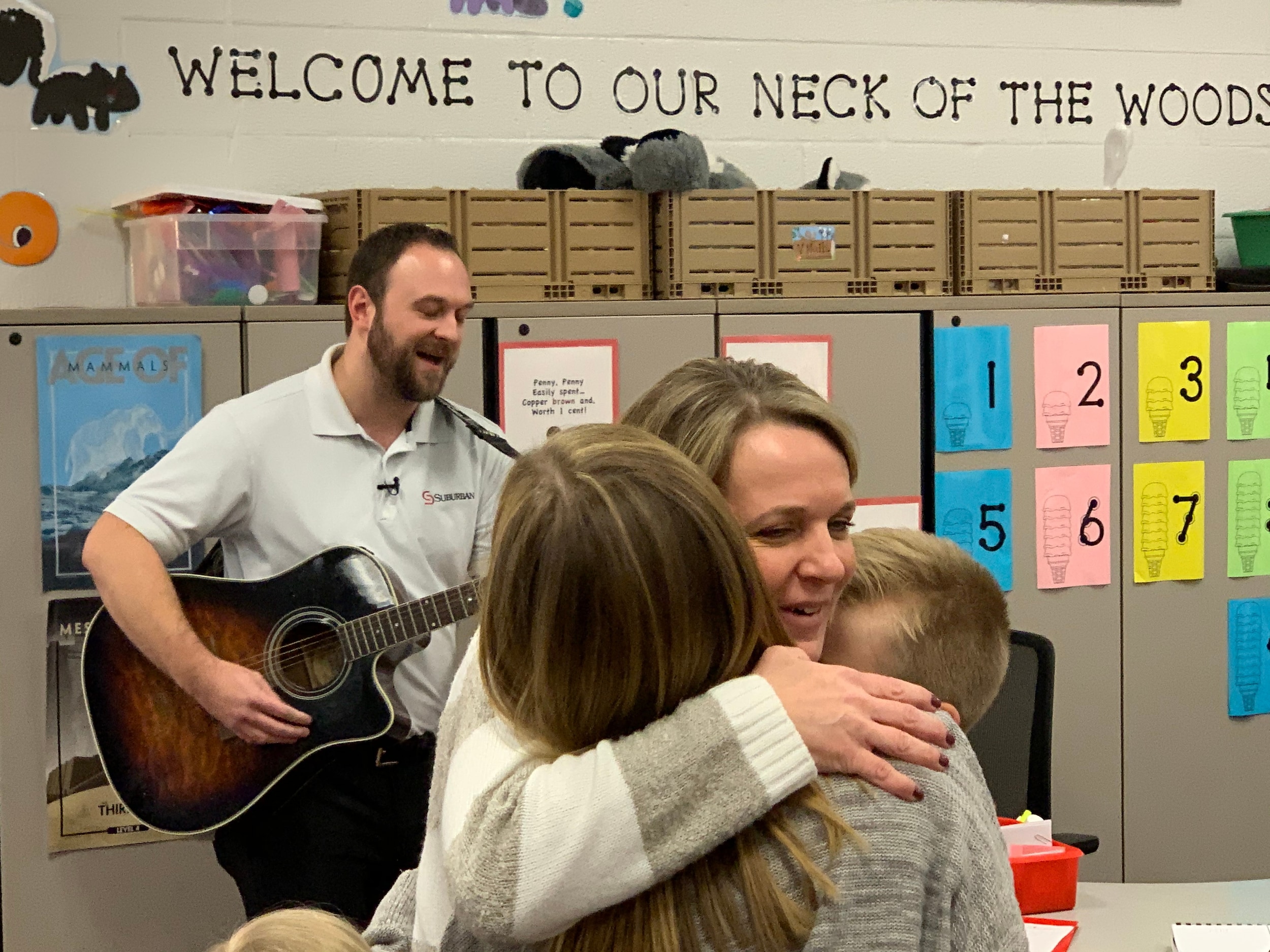 Jackie Pinter, teacher at Forest Elementary, hugs her children while Bobby the Singing Salesmans sings a custom tune for this momentous occasion.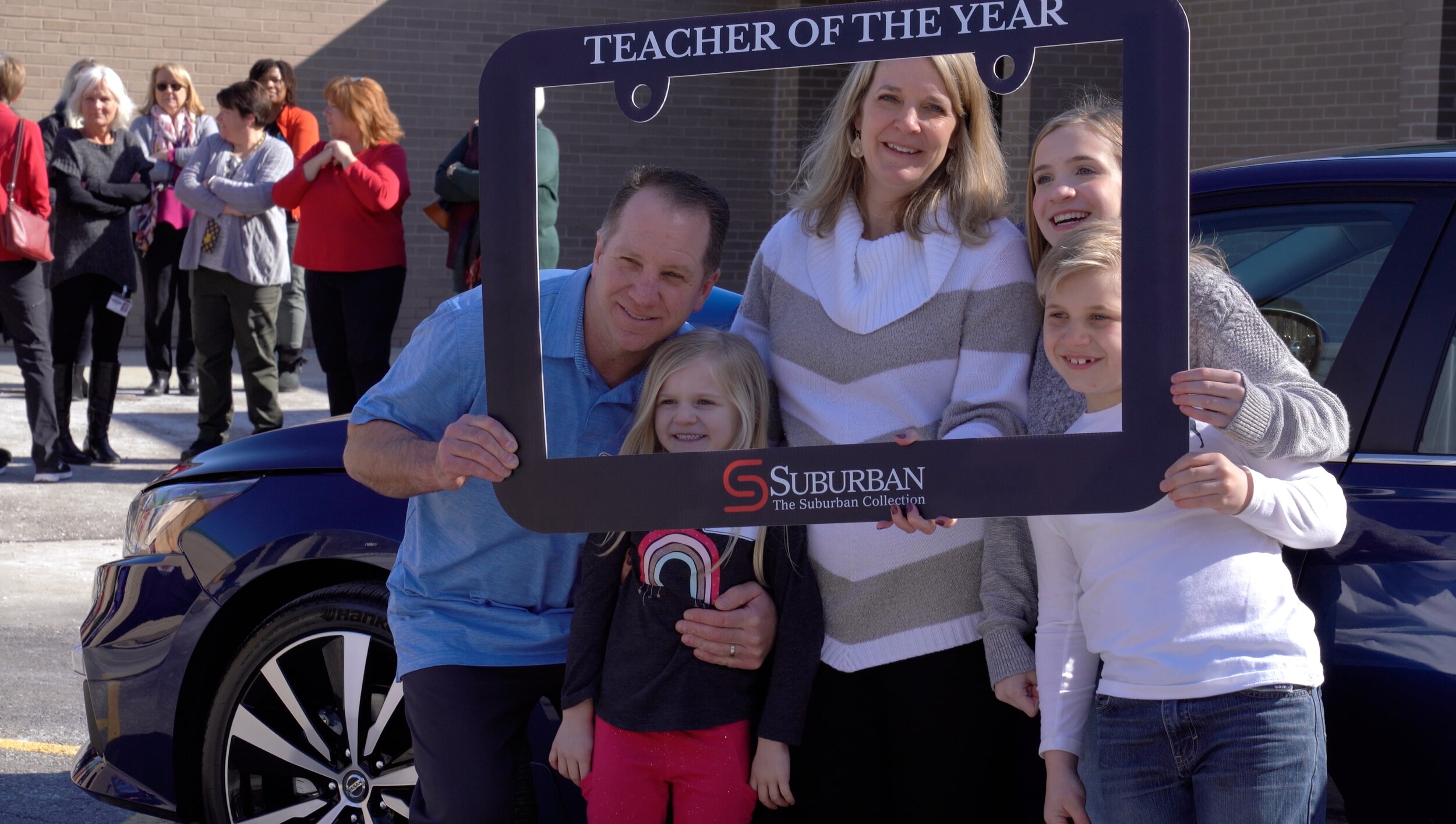 Jackie and family pose in front of the new Nissan Altima, one of the many brands sold at Suburban Imports of Farmington Hills.